The University of Tennessee Libraries launched its digital imprint, Newfound Press, in 2005 to develop a framework for making scholarly and specialized works available through effective and open systems of scholarly communication. Newfound Press extends frontiers of learning by publishing peer-reviewed works in all disciplines, encompassing scientific research, humanistic scholarship, and artistic creation.
Universities are both creators and consumers in the information economy. A digital library press offers the potential for making scholarly and specialized resources widely available at a reasonable cost. As the research community becomes more aware of the economics of scholarly publishing and its impact on access to their scholarly work, faculty and librarians are collaborating on alternatives to traditional publishing that ensure wide dissemination of research results at a reasonable cost. Fortunately, the Internet and digital scholarship have the potential to change the publishing environment dramatically.
Newfound Press Business Plan, 2008-2011
Newfound Press Staff
Robin A. Bedenbaugh
Director, Newfound Press
Coordinator, Library Marketing & Communications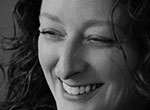 Provides vision, strategic direction and oversight to advance the Libraries' mission, vision and goals by implementing a cogent strategy for communications and marketing.  Serves as Director of NewFound Press, providing leadership, vision and management to ensure publication of books for both scholarly and general audiences.
rbedenbaugh@nullutk.edu
552b John C. Hodges Library
865-974-0430